Operations
Sannovex field force covers all major provinces and cities all over the Philippines focusing on private and public hospitals as the company currently read more...
Business
All Sannovex products are imported and manufactured through product licensing agreements under its own brand. Our product portfolio includes preparations that are classified by the national drug formulary. read more...
Partners
Sannovex's partners are global manufacturers that adhere to strict Current Good Manufacturing Practice (CGMP) tandard. read more...
---
Top 50 Companies
From July 2006 to July 2007, Sannovex Pharmaceuticals validated the efficacy, quality and affordability of generic products approved by the Philippines' Bureau of Food and Drugs coming from Asian and some European countries, by way of marketing and distributing these products, and providing doctors and hospitals free medicines for their clinical impression trials. read more...
---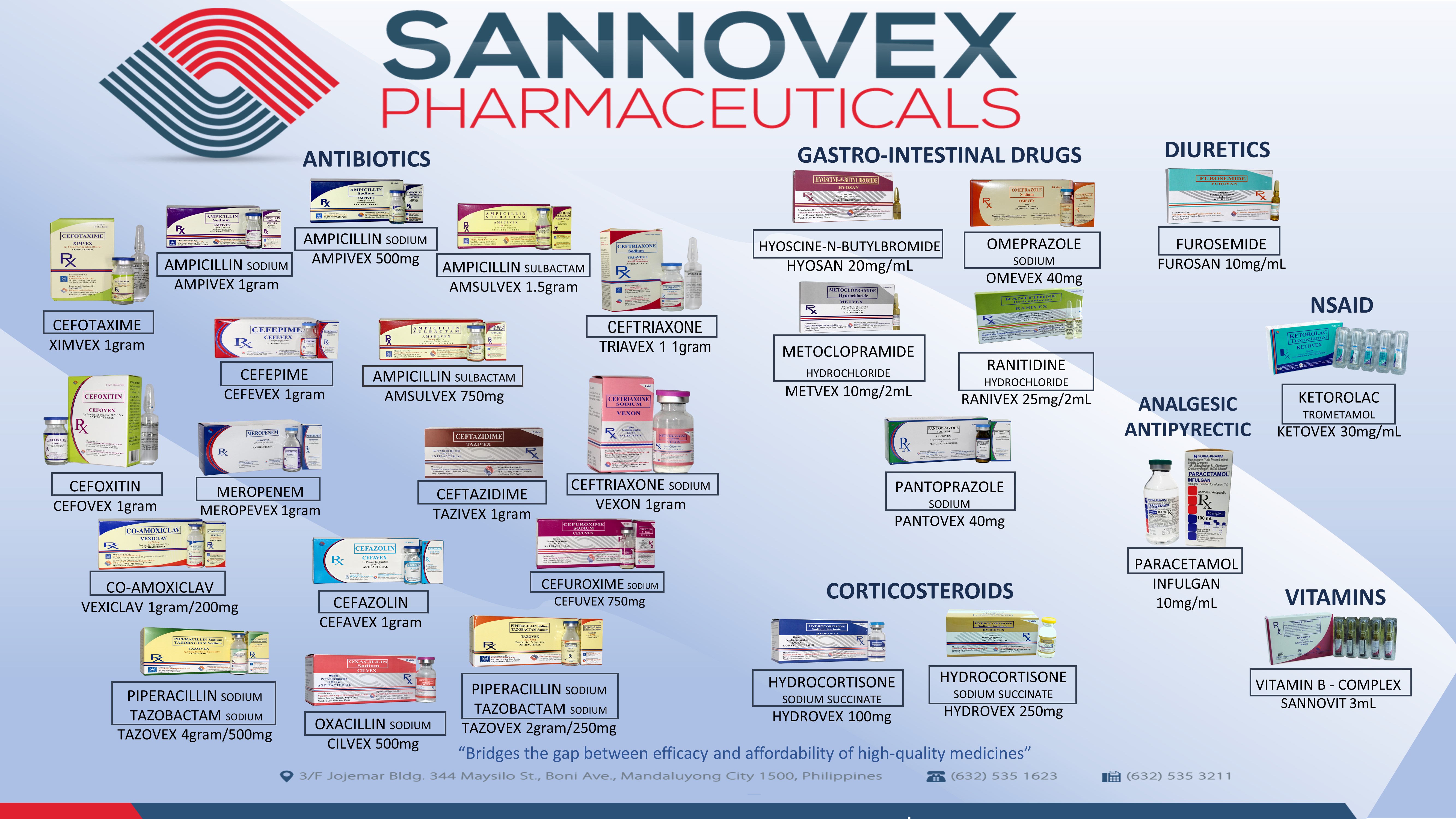 3rd Floor, Jojemar Building,, Maysilo Circle, Boni Avenue, Mandaluyong, 1550 Metro Manila
Tel:+63 2 5351623